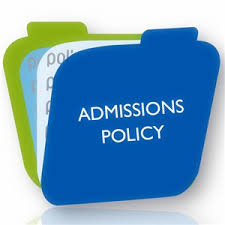 Admission Policy
In order to process your application a few requirements are needed which have been listed below on the page
REGISTRATION FEE AND SCHOOL POLICY SUMMARY:
1. The following documents MUST BE SUBMITTED with the registration form.
– A copy of the child's passport / birth certificate.
– A copy of the child's immunization card for Standard One entrance.
– Two passport size photos.
– A letter of transfer if the child has been attending another school.
– A current report from another school.
– A proof of Electricity bill/ water bill. (Proof of Residence )
2. The payment of registration fee is NOT A GUARANTEE of placement
3. The Development Levy must be PAID IN FULL before the child assumes placement.
4. Book Levy (applicable for Secondary only) should be PAID IN FULL before school fees.
– In regard to book levy, books are only loaned /leased to students and belong to the school. All books to be returned to school at the end of the year in the same condition. Lost or damaged books must be replaced or paid for by the parent or guardian.
5. School fees should be paid according to the stipulated school installment plan.
6. The Registration fee. Development fee and Book Levy are NON REFUNDABLE.
7. The school fees may be paid in full before the beginning of the term.